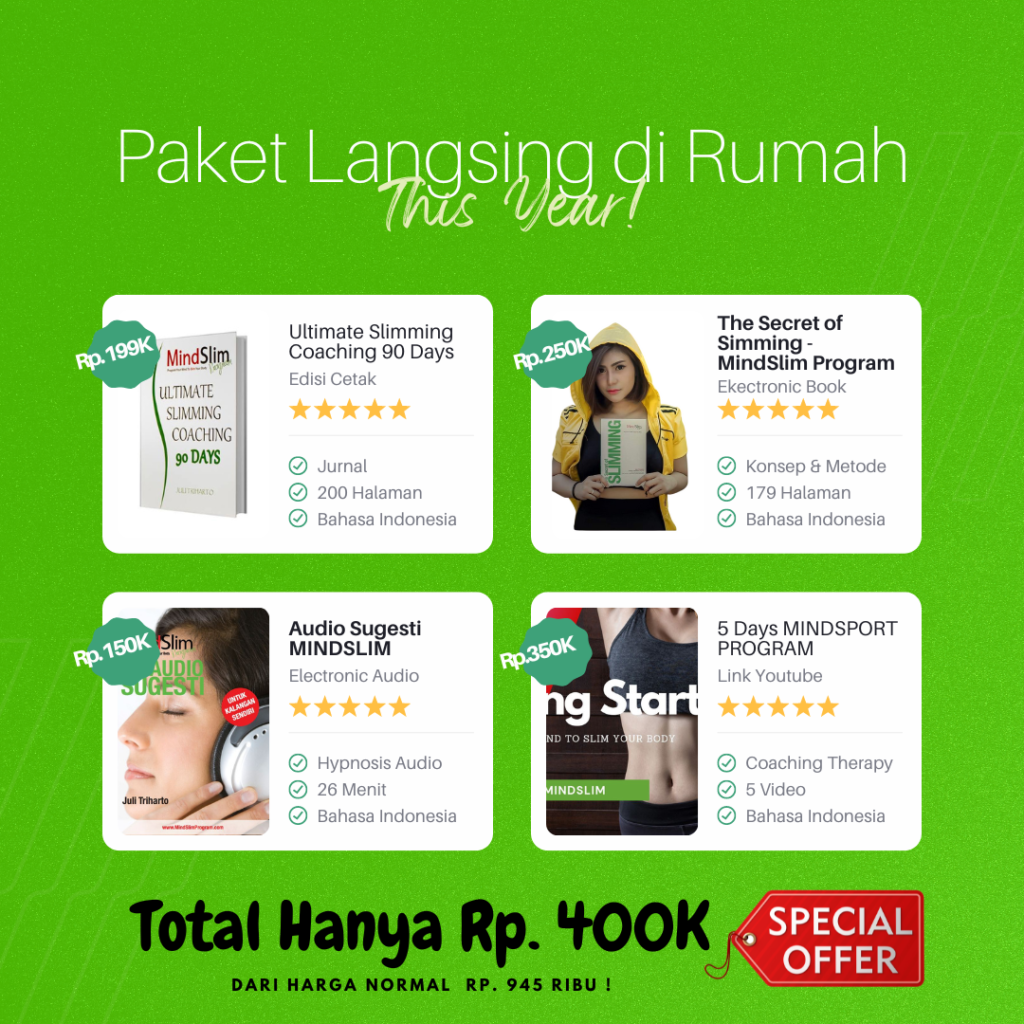 Dapatkan PROMO menarik dari kami hanya di pekan ini saja yaitu 4 item* berikut ini:
1. Buku Cetak : Ultimate Slimming Coaching 90 Days
2. eBook The Secret of Slimming MINDSLIM PROGRAM
3. e-File Audio Sugesti MINDSLIM
4. Bonus 5 Days MINDSPORT
*eBook & eFile akan dikirim ke email Anda sedangkan Buku akan dikirim ke alamat rumah Anda.